There was a new Personal Record set at the
Kids on the Run
charity 5k/10k event today in Pasadena - but it wasn't me. It was the youngest Wrigley - my daughter, Katelyn, with her very first 1K Run.
My son Kyle also ran the kids K run in the 6-10yr old division.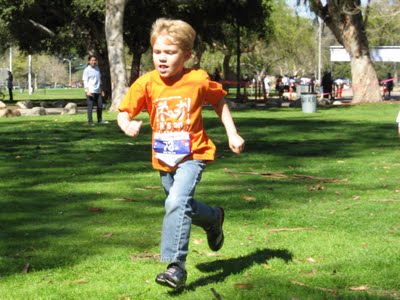 I ran the 10k event. But this post is about the kids, so check back in a day or two for my race report.