Another good friend of mine is getting married this July, just one week after my friend Joel is getting married (see
Kern River
) - so last weekend we all went up to Pismo Beach for the bachelor party. Many of the same friends who went to Kern River for the rafting adventure were there for the ATV adventure. Most of these guys have been friends for over 20 years.
We were even able to get one of our friends to fly in from Germany as a surprise for the bachelor. It's good to have old friends, and especially good to be able to get together for events like this.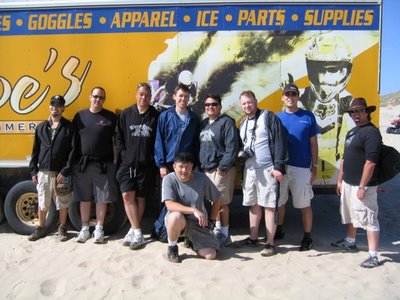 Pat (the bachelor) is in the center kneeling down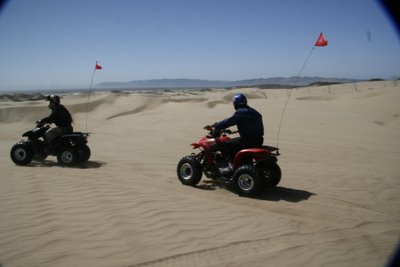 ATV'ing on the dunes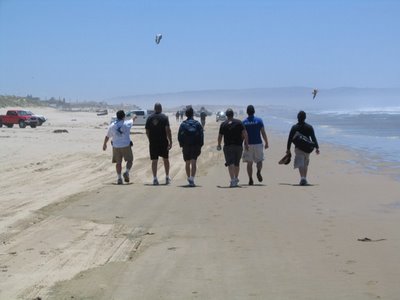 It was a several mile walk back after ATV riding. Check out the kite surfer in the distance.
These guys would get 10-20 feet up in the air when they jumped the waves.